I try testing xfce4 desktop and find some bugs. But I also find that some really interesting missing in opensuse build service, so I add two new applications to build service (gnome community repository…but now gaupol is available only in my personal repository, because in gnome pygtk wait for python 1.6) – osmo and gaupol.

I start with gaupol which I often use to correct subtitle timing. Yes it is subtitle editor, which support translating, previewing or converting between subtitle format. more info you can get on project website – http://home.gna.org/gaupol/. This package depends on python bindings of enchant library, so I also package that wrapper. And here is screenshot how it run on opensuse beta4 with xfce desktop: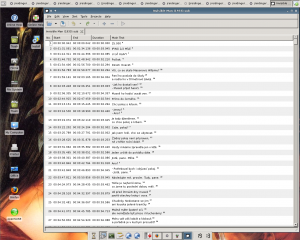 Second is osmo. This is personal organizer for your appointments or tasks. It is nice described in article on linux.com . I only add to it that it is good integrated to xfce enviroment (see right up corner on screenshot) and I personally prefer it against orage which is xfce project. It depends only on library for synchronizing syncml and library for support icalendar Libical. And screenshot for osmo: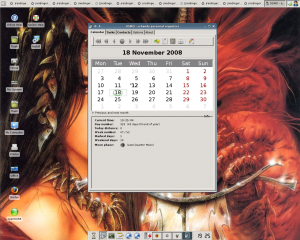 This is my first work with build service and It take me two hour to package this applications. So don't wait and also prepare your own package for software which you miss in opensuse. But at first try search , if someone before you doesn't make it and share his(her) work with you.
Both comments and pings are currently closed.