I'm very intersted in typography and as such also in fonts. Some days ago, I've found a very interesting sans-serif OpenType font, called Lavoisier. It is rather complete, with lots of characters, diacritics and other useful symbols.
The font is available as regular, italic, bold, and bold-italic style and release under the SIL Open Font License. See here an example: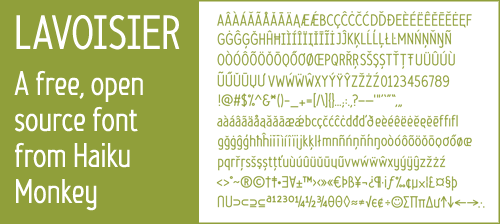 You can download them from my openSUSE buildserver repository (package lavoisier-fonts):
Have fun! 🙂
Both comments and pings are currently closed.