We (Thomas Göttlicher, J. Daniel Schmidt and Arvin Schnell) have use all our
remaining ITO for this really cool feature.
Normally compiz (more precisely the cube module) shows each desktop on the
surface of a cuboid. Since we don't have several desktops during installation
we decided to show the "wizard" steps on the cuboid. Pressing "Next" or "Back"
rotates the cuboid around the y-axis:
Entering a "subwizard" rotates the cuboid around the x-axis: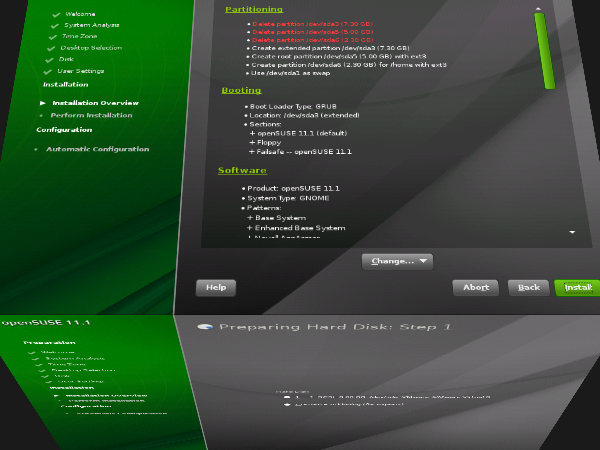 Fortunately most computers are fast enough to render the 3D-scene even without
special hardware support that we lack during installation.
Will be available in Factory within the next weeks. Comments are welcome.
Both comments and pings are currently closed.
Tags:No tags available
Category: YaST