I have updated the Firewall Zone Switcher.
It now starts with a main window by default instead of
directly going to the system tray. There's a settings dialog that
allows to enable the system tray icon and optionally also enables
starting the applet on log-in. Furthermore the daemon now uses
PolicyKit for access control and the applet supports i18n.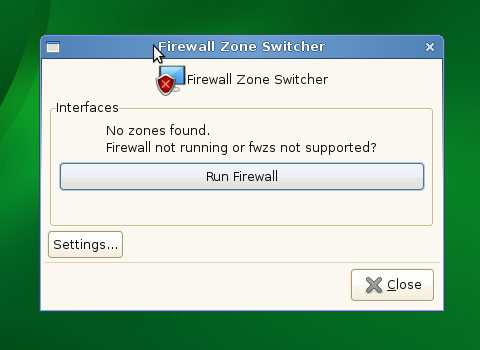 Packages for openSUSE 11.1 are available from the openSUSE build service. You also need to update SuSEfirewall2 from that repo. Source code repo is available at gitorious.
Both comments and pings are currently closed.
Tags:No tags available
Category: Network