You might want to install multiple kernel versions on your system.
The YaST Qt Package Selector provides a nice user interface that allows to manage multiple package versions now.
yast2-qt-pkg 2.18.19 or later supports this feature. You can find packages in my Build Service repository.
First of all you need to tell libzypp that your kernel is a package which is multiversion-enabled by adding this line to your /etc/zypp/zypp.conf:
multiversion = provides:multiversion(kernel)
Start your YaST Software Management. The versions tab shows check boxes for multiversion packages instead of radio buttons.
This enables you to install multiple versions of the same package.
There is also a package group of multiversion packages that list all packages that can be installed in multiple versions.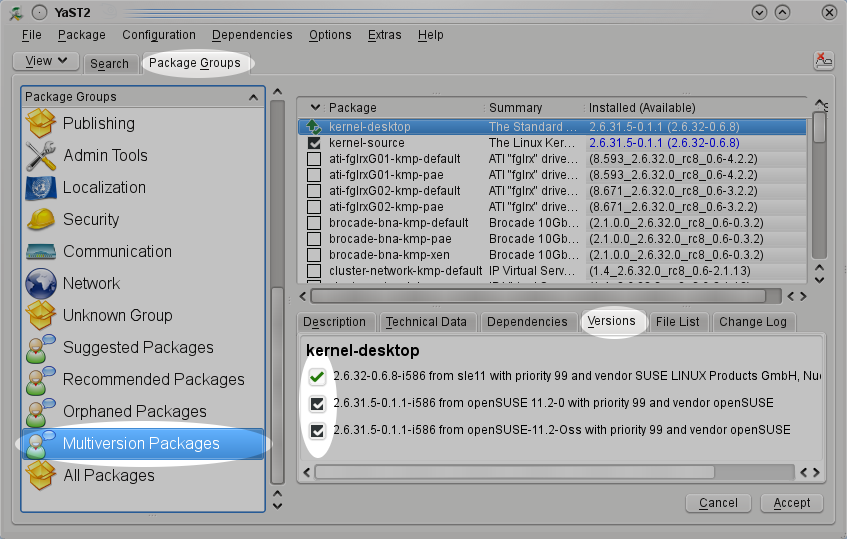 Both comments and pings are currently closed.