We all know we are doing well, we see that from your feedbacks, bugreports, obs submitreqs, and IRC. So guys.. Thank you a lot for supporting and helping us.
But do you think there is something better to see your work on a magazine? a national magazine? I guess it's really exciting isn't it?
Well we did it! The Italian Linux Magazine wrote two entire pages for us, and our live cd (together with XFCE one) was into the attached DVD or CD!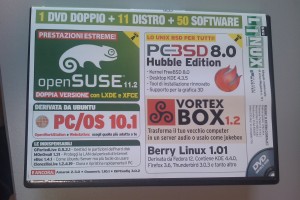 That was cool!!!
Andrea
Both comments and pings are currently closed.