We just added 2 new goodies to our feature tracking tool openFATE:
Print views
You can now get a decent view of a feature that is adapted for printing. Either click on "Print preview" in your browsers menu, or on "Print" in the feature export box on the right side of your feature.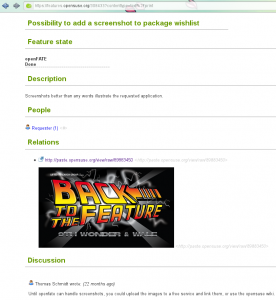 Adding inline images and screenshots
To add a screenshot or any other image included in your feature, just add a relation with type "url" that points to your image in the net. You can for example upload it to paste.opensuse.org or any other image hoster.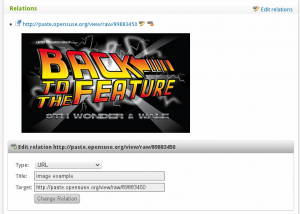 Both comments and pings are currently closed.