YaST2 got a lot of improvements which will be available in openSUSE 12.1. YaST doesn't accidentally overwrite configuration files anymore (last bug fixed 😉 ) and snapper provides a rollback function for configuration options, just to mention a few. Therefore it's time to give YaST2 a new and fresh style. As YaST Qt supports Stylesheets it's simple to influence YaST's style.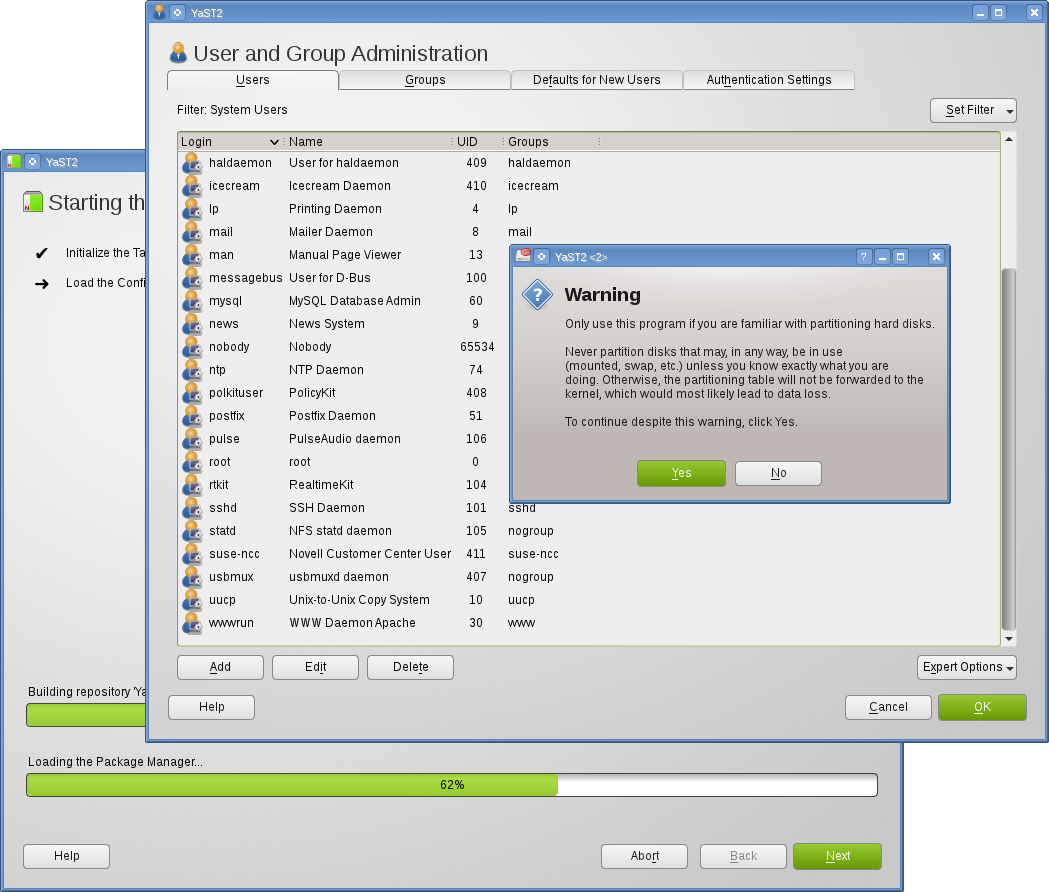 FACTORY contains the new style already. Packages for older releases are also available in my build service project: http://software.opensuse.org/download.html?project=home:tgoettlicher:Factory&package=branding-openSUSE.
I hope you like it. You can use YaST's Stylesheet Editor to play around the the stylesheet as described in my this blog post. Please send me improvements you want to share. Thanks.