Finally, openSUSE Linux 13.1 has been released. It has been 8 months since the release of 12.3 in which we've been working in a lot of things, but specially in the last weeks, all the geekos have been quite busy trying to make it our best release ever. And we hope it shows.
Maybe you're wondering what exactly we've been doing in these weeks previous to the release, well, that's what Antonio Larossa is going to talk about in this post.
Testing, testing and more testing
The main task we have been doing at the openSUSE team during this time has been testing different configurations with different hardware and different installation options. In total, we tested openSUSE 13.1 in aproximately 32.000 ways!
Obviously, putting people to work on such a large amount of tests would be impractical, so even though we also did manual tests (and a lot of them!), most of them were done by openQA, our automated QA testing tool. With openQA, we can automate the installation of openSUSE (or any other distro, every OS, in fact) checking without human intervention that everything works as expected and that a fix in one place doesn't break something else in some other place.
During the last months, we worked on some improvements to openQA that have made it much more suitable for testing more things more easily.
Aside from finding problems by testing the distribution, someone also has to fix issues, so on the 27th of September, we did a BetaPizza hackaton which was quite a success, with 121 people contributing to get over 580 bugs closed with 140 fixed and 440 screened. Here is the blog post with the results of that event.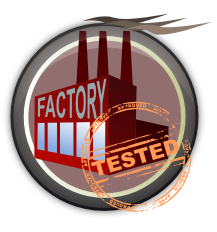 The release candidates
After RC1 was released, we did several things in order to improve the testing. First, on the 25th of October, we created a shared spreadsheet with a list of things to test in each row, and people names in each column. This way, everyone would know what to test and if there's anything that hasn't been tested by anybody. Even if some test was already done, we encouraged everyone to repeat it in order to try different hardware configurations. 13 persons in total tested everything that was listed in that spreadsheet. We would like to thank specially the people from the community that joined us in that task (in order of appearance): pluskalm, oholecek, pier_andreit, pearson45j, Andrei Amuraritei, Olivn and dcw.
Doing those tests we already observed that most things were working as expected, so that gave us confidence that 13.1 would be a great release. But still there was work to do. For each problem found, it was either fixed if it was a minor issue, or a report was created in bugzilla so that they could be assigned to the right persons to look into it and fix it.
At the SUSE offices, some of us also burned lots of DVDs with the RC to spread around and get as many people as possible to test it and report issues.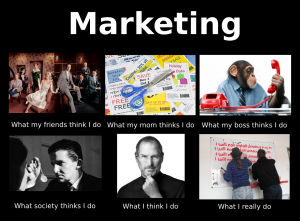 Final testing and release marketing
Then came RC2 and with it, the final round of tasks previous to the release. On one hand, we did a list with the most grave bugs in bugzilla that were still open for 13.1 and created another shared spreadsheet with that information. We decided that for each issue, we would analyze it and try to either fix it or find a workaround that we could specify in the release notes. This resulted in very complete Release Notes.
During all this time, we also prepared lots of marketing material like the release announcement on news.openSUSE.org, the feature guide on the wiki, front- and portal pages, nice images (like the wolf-geeko) and created a press kit with this and more to inform journalists about the release.
We also worked on media messages suited for most social networks, in order to use them on the release day. Many texts and social media messages were translated by volunteers to Greek, Italian, Chinese, French, German, Portuguese, Spanish, etc.
All this resulted in great coverage by the press – a selection you can find on our wiki page with press clips (if reviews or mentions are missing – go ahead, add it!).
Both comments and pings are currently closed.
Tags:No tags available
Category: Boosters