On 7-9 May 2015, Gnu/Linux Bogor (GLIB) in collaboration with the Faculty of Computer Science, University of Indonesia (Fasilkom UI) organized GNOME.Asia Summit 2015 at the Hall of the University of Indonesia, Depok. GNOME.Asia Summit 2015 is the eighth edition of the conference. According to the local committee this event attracted more than 322, users, developers, business professionals, media, students and government officials, including 48 speakers from all over the world. (http://2015.gnome.asia)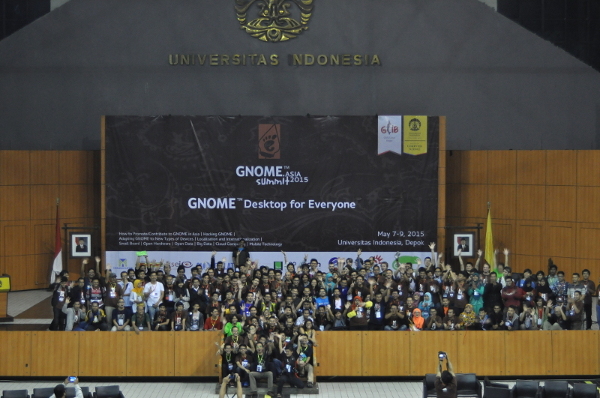 Many thanks to openSUSE/SUSE who willing to become one of the sponsor for this event. I organized some friends from Indonesia openSUSE community to make an openSUSE booth. We prepare several PC and RasPi for some demo and displaying openSUSE 13.2. I really appreciate the help from Andi Sugandi, Yan Arief Purwanto, and Adnan Kurniawan for their time in this event. Joey Li from SUSE Taiwan, Max Huang from Taiwan openSUSE community and Bin Li from China openSUSE community, also came and joint us on the event.
During 2 days (May 8-9) of the event our booth always full of visitor. They asked many questions regarding openSUSE and we tried to answer it directly as we can. We distributed around 200 DVD (openSUSE 13.2 x86_64) and stickers. We also make a short quiz/questionnaire and the top 30 people with highest answer will get a nice looking t-shirt on the 2nd day 🙂
On the 2nd day me and Joey Li were also give talk. My presentation is "Linux for Basic Education, Is it Feasible?", while Joey Li is talking about "Signature Verification of Hibernate Snapshot"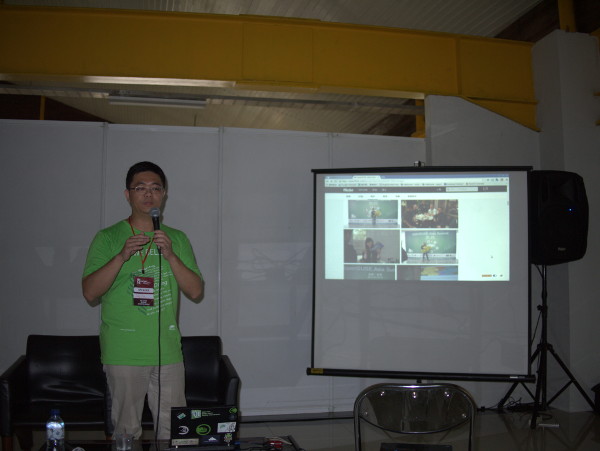 Thanks to wonderful people of openSUSE and GNOME, and finally some happy face with openSUSE t-shirt!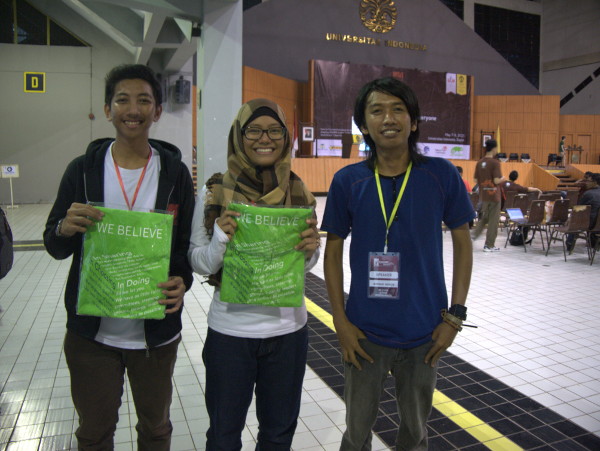 More photos can be seen on GNOME.Asia 2015 Flickr Group
Both comments and pings are currently closed.