One of this year's Google Summer of Code projects is a an Eclipse plugin to access the Build Service, developed by Long Hong from Beijing. If you are interested, read on.
While there are still issues to be solved, I think it's in a state that everybody can try it out. Grab a package from my home project, launch eclipse and open the Build Service perspective. Please note that the package itself is a bit experimental and was only tested to work on openSUSE 11.0. Enjoy! 😉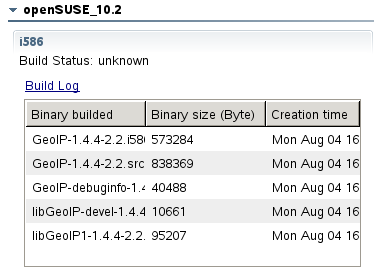 Both comments and pings are currently closed.