With openSUSE 11.1 on the road we developers can use some time for new ideas. One idea on my mind for month was to show the dependencies of storage devices in a graph. Using graphviz and QGraphicsScene a first version was running within few days.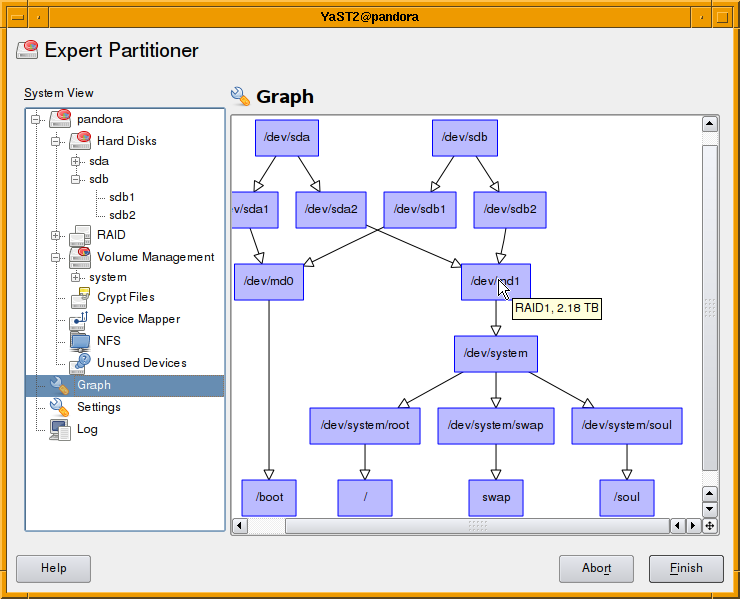 It's far from finished. Some items still missing are:
Use different shapes and colors for different devices types.
Some basic user-interaction.
Will be available in Factory within the next weeks. Further improvements are welcome.
Both comments and pings are currently closed.