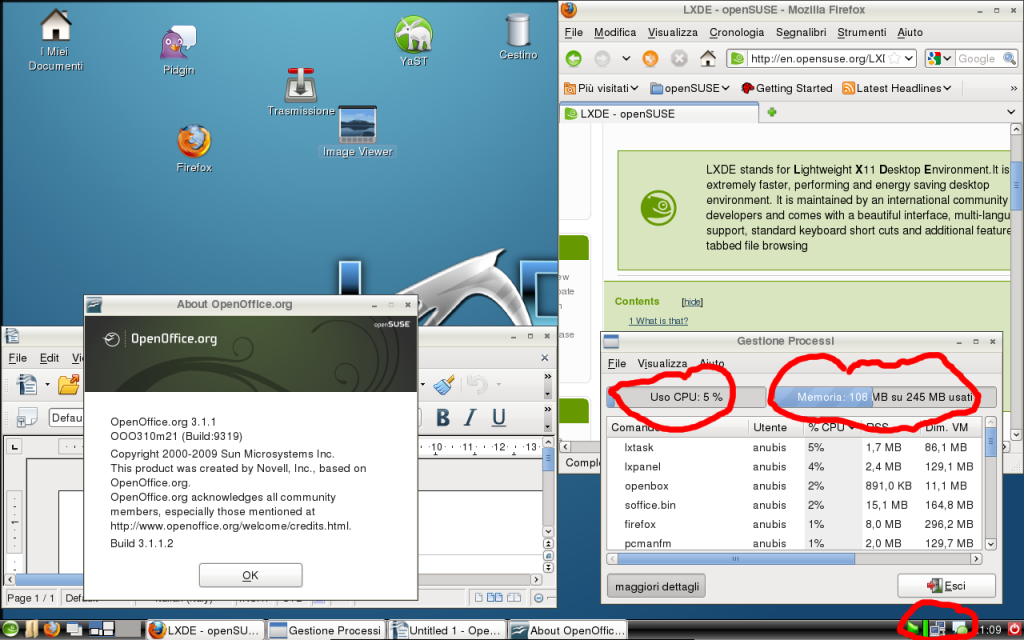 That picture talks… your quest is to find the news!!!
BTW on the screen you can see the work in progress openSUSE-LXDE for openSUSE-Factory (the next 11.2).  Notice how LXDE use only 108MB RAM and 5% CPU with:
* Firefox 3.5.3
* OpenOffice.org (writer) 3.1.1
* Pidgin
* LXTask
that's amazing isn't it?  (Don't focus on red  lines… The background is nice but THIS IS NOT the new, check the ICONS)
Thanks to Miguel Albalat Aquila for the patch
Thanks to me for changing on the patch to allow it to work with trash support patch
Andrea 😉
Both comments and pings are currently closed.