Not that I know a lot about Artwork or Wallpapers… For those, I am mainly a 'customer' most of the times, and things get easy for… either I like it, or I don't. There's a lot of stuff available out there, and initially I loved the snake (I still do), but since I couldn't distribute it due to licensing, I've spent a couple of hours looking for Artwork with a compatible license and contacted a few artists about licensing and the possibility of using/distributing their work.
To distribute for GNOME:Ayatana on the 11.4 cycle, I'm going to use 'Spaceman Goldrush Edition' from 'mydarktime', a German artist. I'm happy that mydarktime has been so kind in allowing openSUSE to distribute this package under CC-BY-SA. I will also take the opportunity to quote him:
"(…)  I would be very pleased to see mine in it" (wallpaper pack on GNOME:Ayatana).
I find this wallpaper very attractive and it doesn't really tire me up from looking at it, which is really, really nice! I hope everyone else likes it also!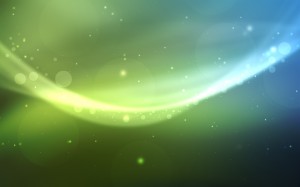 Spaceman Goldrush Edition @ Deviant ART
Both comments and pings are currently closed.