During the SUSE Hackweek Vladislav Lewin (member of the YaST team) has had the nice idea writing a WebYaST plugin which provides a console terminal witch which the user has the opportunity to login on a console on the target machine. He sould be able to start any console based application there ( of course even YaST :-))
So the benefit is to login on a target linux machine from a computer which
has not to be a unix machine and
is without any VPN configuration stuff.
Just a simple Web browser is needed to get a login via the Web on another linux machine: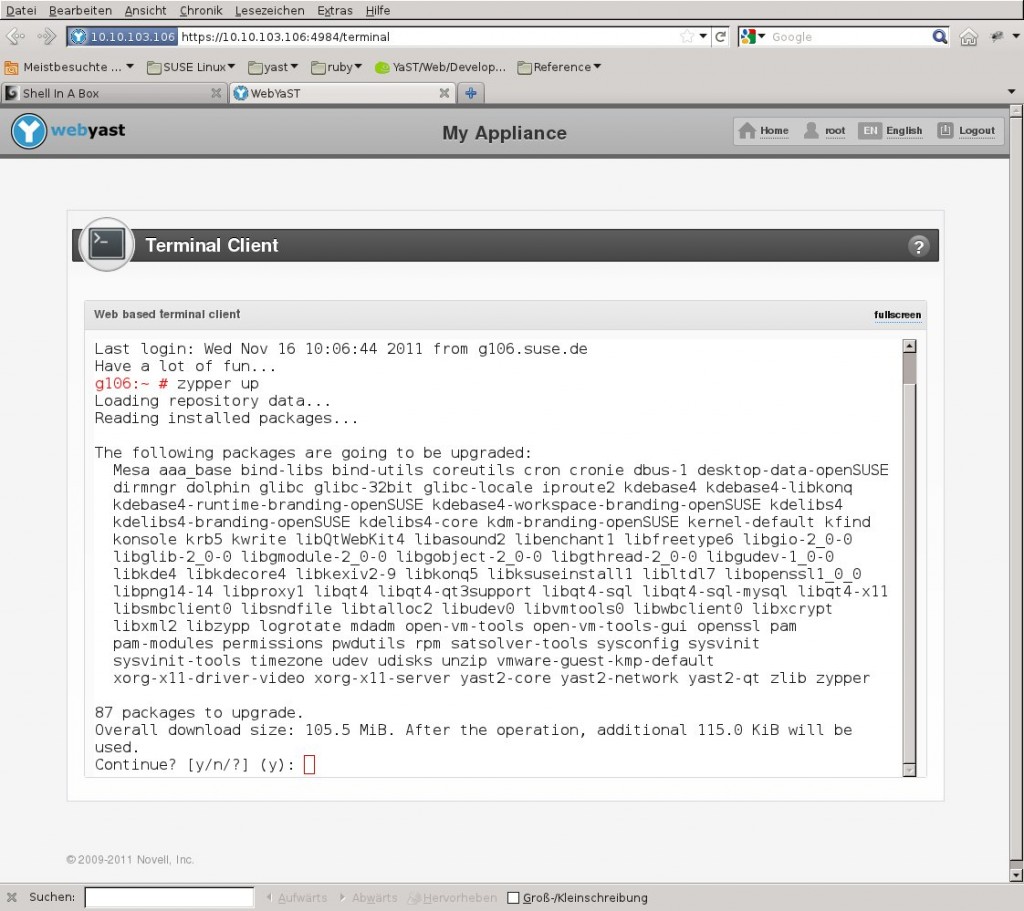 Mainly the architecture is based on shellinabox which we have packaged together with the WebYaST Terminal Plugin. These RPMs are now available for download.
BTW: You will be surprised that the source code of the WebYaST Terminal Plugin has about 100 lines only !!!
How to get:
Both comments and pings are currently closed.