The folks of the openSUSE Community in Nicaragua, are preparing a great event in the city of Granada, Nicaragua, in Central America.
After some considerations and discussion within the Nicaraguan LUGs Community, SUSE-Ni was appointed to carry on with the FLISOL event on April 24th.
FLISOL stands for "Festival Latinoamericano de Instalación de Software Libre": Free Software Installation Latinamerican Festival, where we make live demostrations and installation of Linux on the computers being carried by the crowd.
Nicaragua's plans are to host 3 FLISOL events in 3 different cities: Managua, Granada and Leon (for the moment), leaving the management and direction in every site to one particular LUG.
For us, the openSUSE Group in Nicaragua, this is a great opportunity to participate in leading one of the main groups and to send personnel to the remaining places, so we can provide a permanent and effective presence in the Country.
Our Main event will take place at the Casa de los 3 Mundos, a Cultural Meeting place, administrated by Mr. Dieter Stadler. The house has enough room for us and for the visiting public.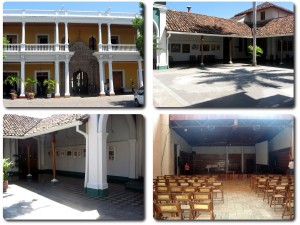 More to come in the following days, detailing our plans and organization for the event.
Both comments and pings are currently closed.