Fosdem + Hackaton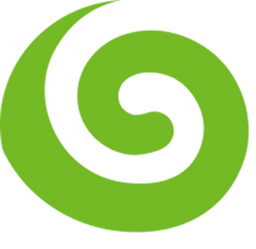 As any hackaton, you finish a bit exhausted. but what the hell, how rich was this week!
I will not come back on the long (could we say impressive) list of things done.
Wiki Marketing
or Artwork todo.
A enormous thanks to all participants :
Carlos (victorck), Carlos (CarlosRibeiro), Izabel (IzabelleValverde), Kostas (warldofff), Ilias (zoumpis), Marcel (tux93), Richard (ilmehtar), Michal (|miska|).
Also they deserve a full bunch of applause, thanks to SUSE's people!

Augustin, Jos, Will, Christopher, Adrian, Henne, Jurgen, Kenneth, Cassio, Alberto, Ralf, Roland, James, Jan, Ludwig, Cornelius, Suzanne and at least a big dozen of others…

For your clear engagement, your support to empower our community, your advises, your welcomes, and being so kind with the turbulent community's Geekos we were…
A Time of changes, and new challenges.
The motto we choose for our next conference couldn't be more appropriate, "Power to the Geekos"!

What does that mean? Geeko's mean you and me, the community members, contributors, lovers.
So Geeko's will have to empower themselves and get more and more implicated in the how, what, who, when, where we want to draw our project.

No excuses, guys & girls, if we can count on a strong partnership with SUSE our main sponsor, we will have to do our part of the job, like in any sane partnership. And this is true with any other sponsors we have already.
In a near future we will have to face some of our old daemons, and fix them, whatever they are.
Conference (osc, summit), bugzilla, release cycle and process, factory, evergreen, tumbleweed, membership, goodies & shop, mailing-list, next board election with 4 seats renewal and so on…

So if any of those subject sound like a jungle jingle in your brain, be ready to stand up to help the community to grow.
Changes will shake for sure our community, but why being afraid or keeping an "old memory's myth" attitude?

Together we have the force to drive these changes, in a friendly way, and for the benefit of all. Do we take the risk to see some leaving? Maybe, but the world has change, and will not stop.
if we go on avoiding riding the raging bull, what could be our future?
Learning how to work, talk, and live better together will be the hardest and long time challenge we will face.
I mean, we will for sure not become a kind of "aseptic & polite model", just how to avoid to kick too quickly the reply button and comment's field.

Trying to understand what kind of people we're interactive with, and make our best so they could feel good.
So what is already a work in progress :
– 12.3 release : make noise, spread the word, show time !
– board transparency : yeap, we should know more & more what work is done, who, what, when. (not the details especially for privacy)
– board tasks : concrete proposals from SUSE will need actions from our side to endorse the power and responsibility of doing.
– conference lead by community : osc13 in Thessaloniki, before being the ever cool'est place where to be in July need attention and effort from all of us. (Subscribing the opensuse-conference mailing list is a way to learn about progress, and stand-up for helping)
– community in charge
One word to conclude
[Mushroom photo credits goes to pictuo galery]
Both comments and pings are currently closed.